Characters
Edit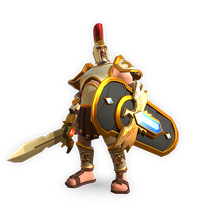 Marcus Attilus
Edit
This is the name of your character. You are playing the game through his eyes. At the beginning of the game you take part in your final battle in which you win your freedom. With this victory you have been given a plot of land on which to build a city. You are a sword and shield gladiator at the highest rank and level, now it is time to pass this knowledge on.
Lucilla is your guide to the world as a lanista. She is there to help you become the most famous Ianista in the Empire. As you progress through the game Lucilla will give you hints and tips on how best to play. When you come across something new Lucilla will show you what do.
Terms of service
Edit
If you want to read the Terms of Service, you can go to:
http://generagames.com/product-privacy/ 
Or just click here to go to our ToS inside this Wiki.